The nominations are in and we're ready to celebrate the rising stars of HR, talent management and recruitment!
We'll be spotlighting the newcomers, the up-and-comers and the unsung heroes of our industry over the next few weeks.
---
Chan Patel – Mane Contract Services
Meet our first Rising Star, Chan Patel at Mane Contract Services: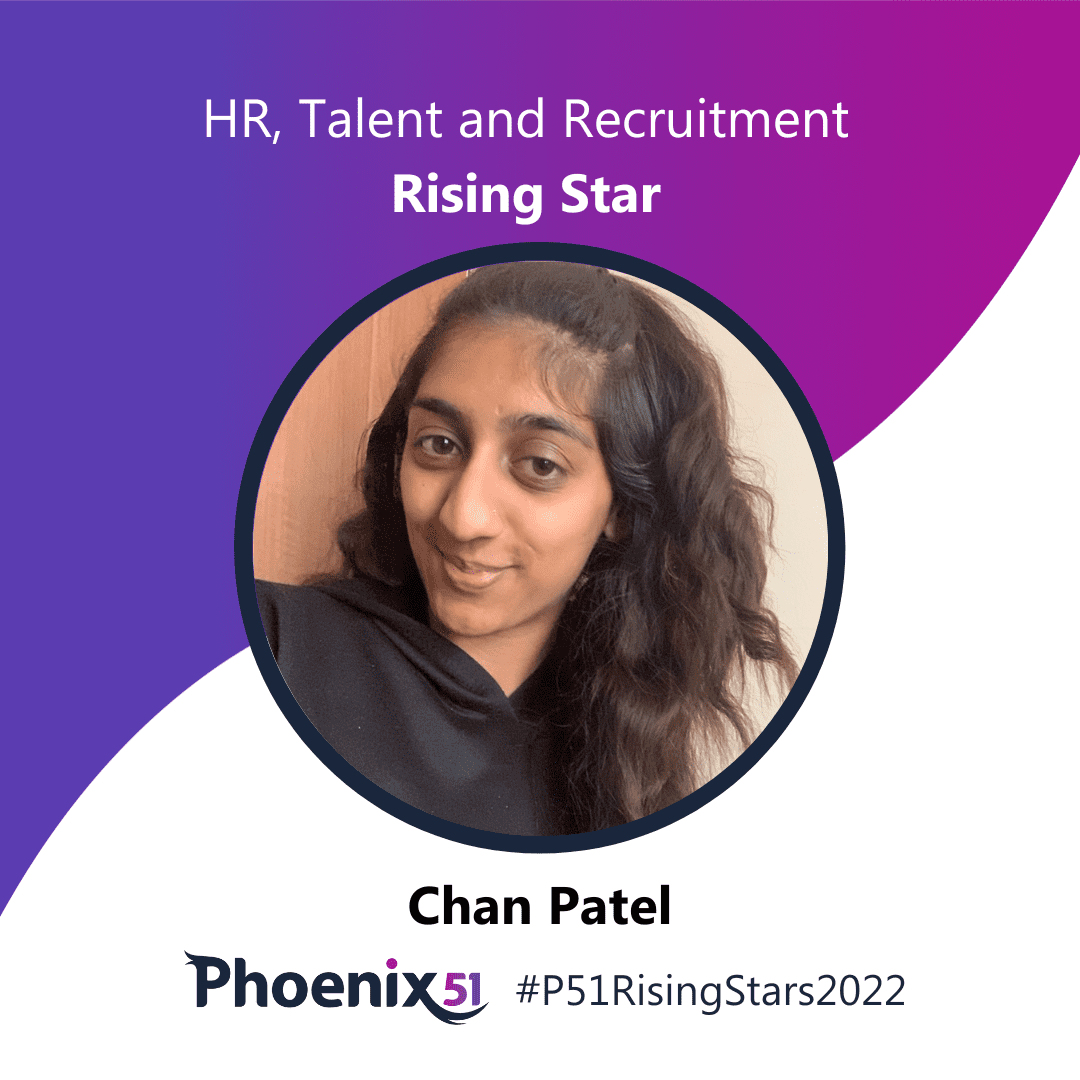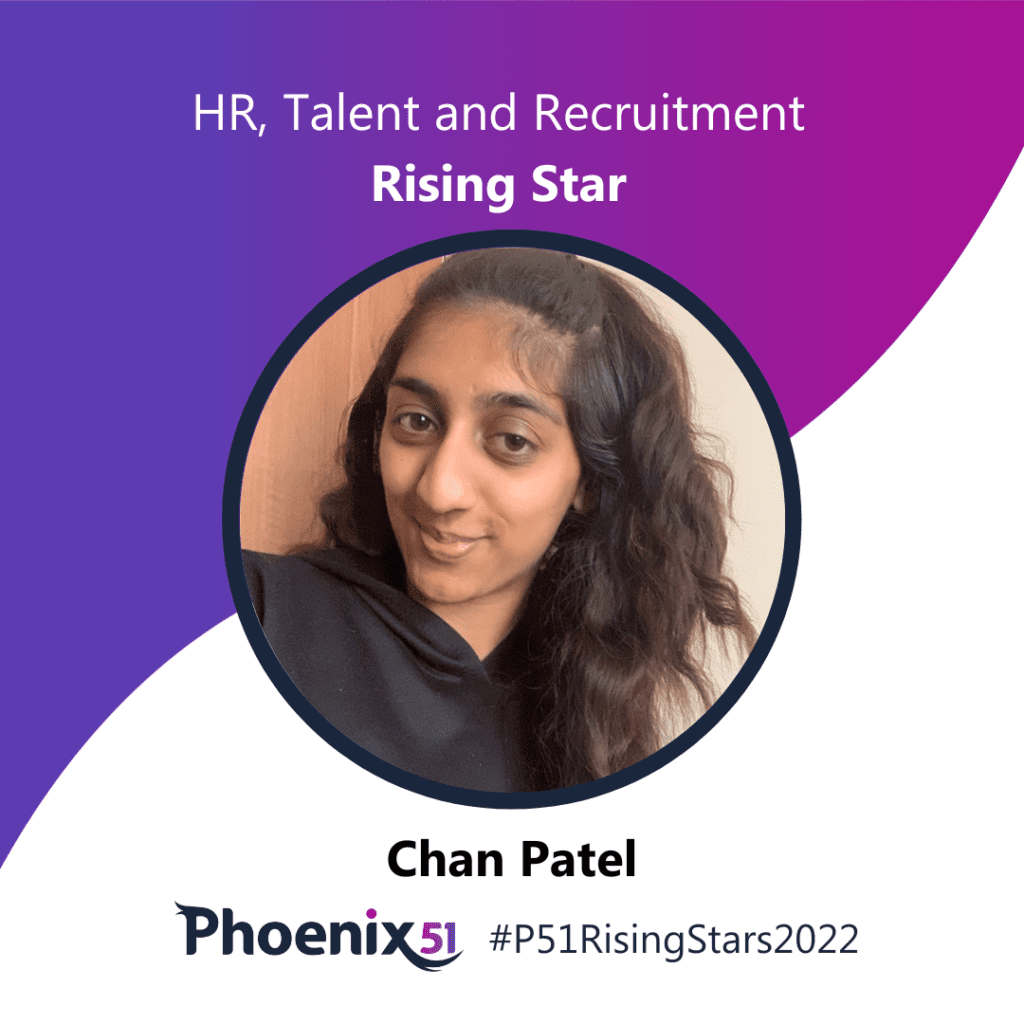 "She is the glue between the relationships that we have between Compass and Mane with supporting our mutual contractors. She always does right by everyone within the supply chain to ensure that contractors are supported, respected and looked after. Every business needs a Chan in their team."
Congratulations Chan! 🌟
Laura Adamson – Carrier
Our next Rising Star in HR, talent management and recruitment is Laura Adamson from Carrier: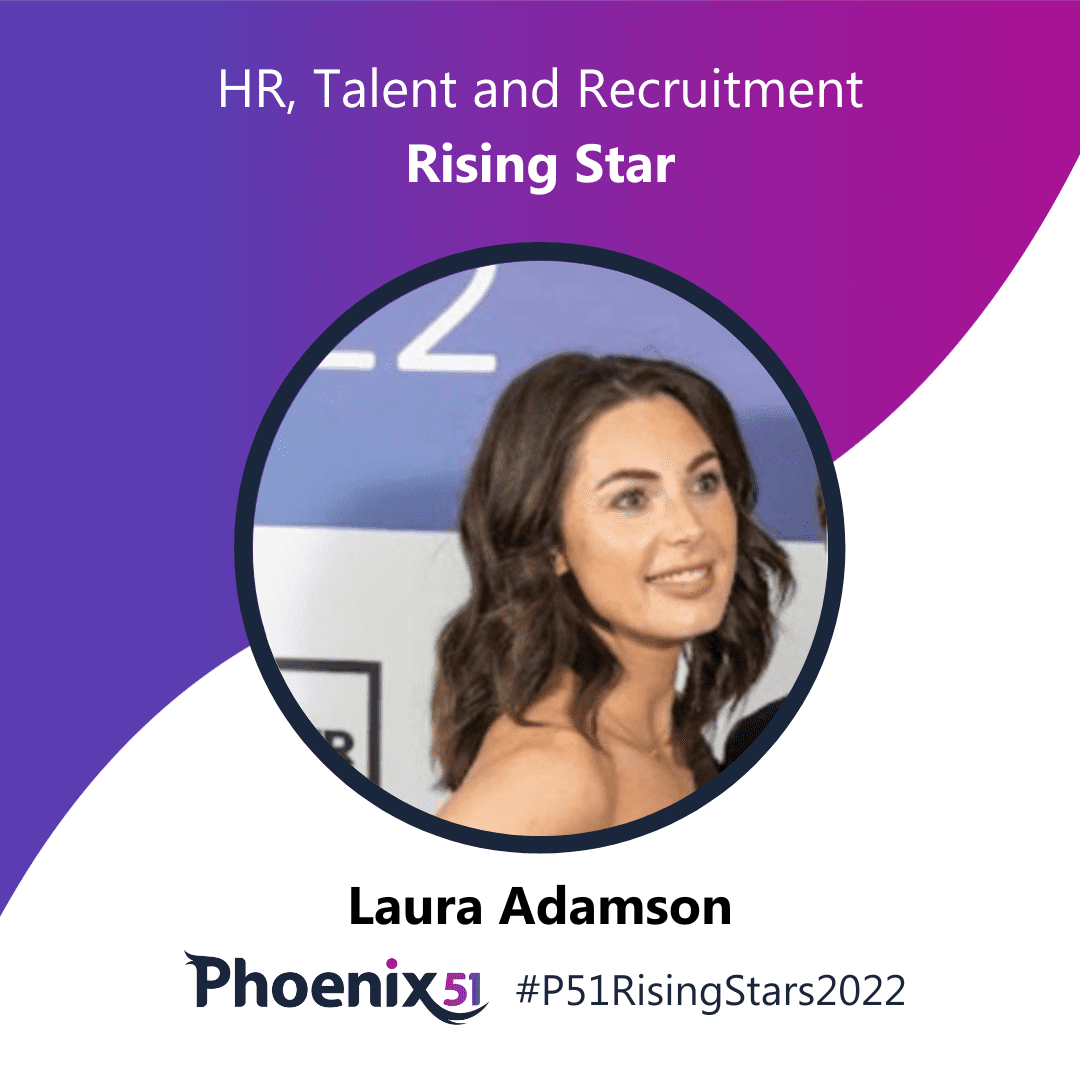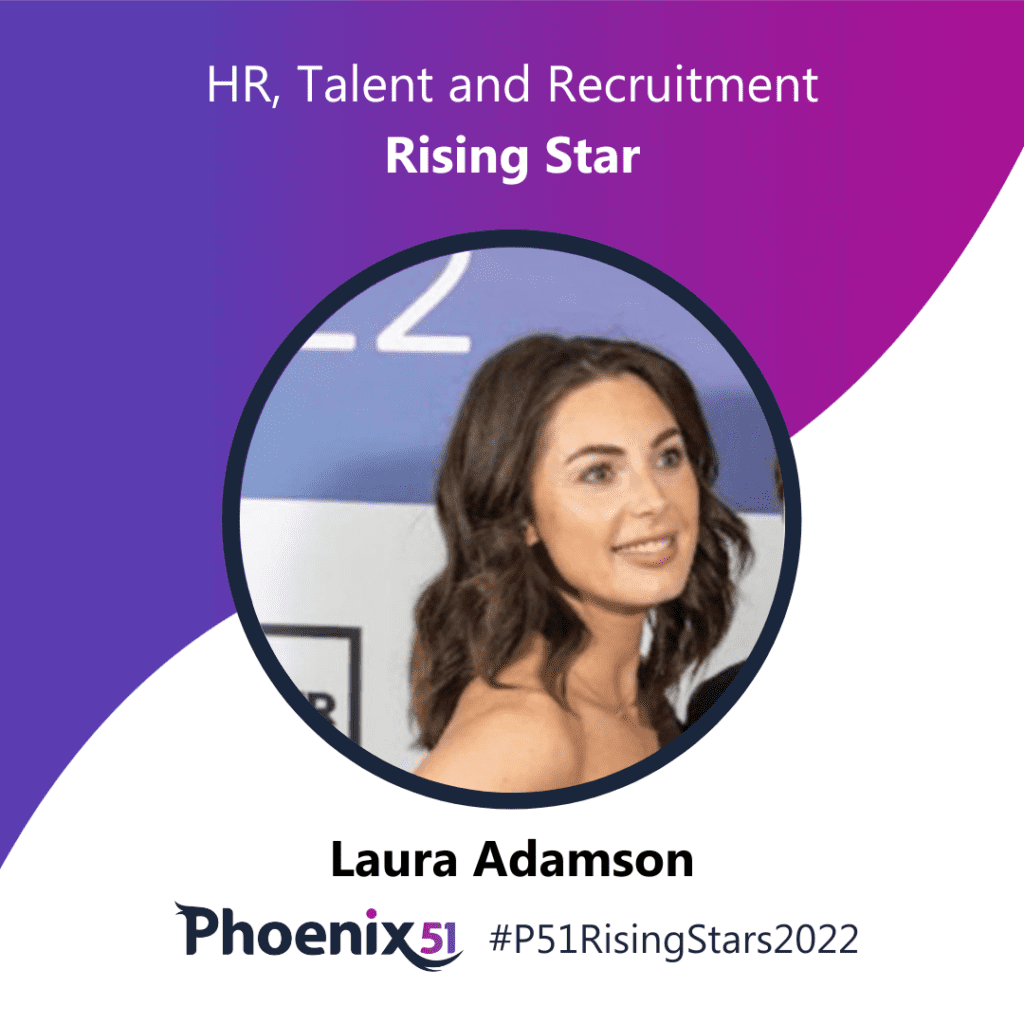 Ben Lane – MRL Consulting Group
Ben Lane from MRL Consulting Group is our next Rising Star in HR, talent management and recruitment 🌟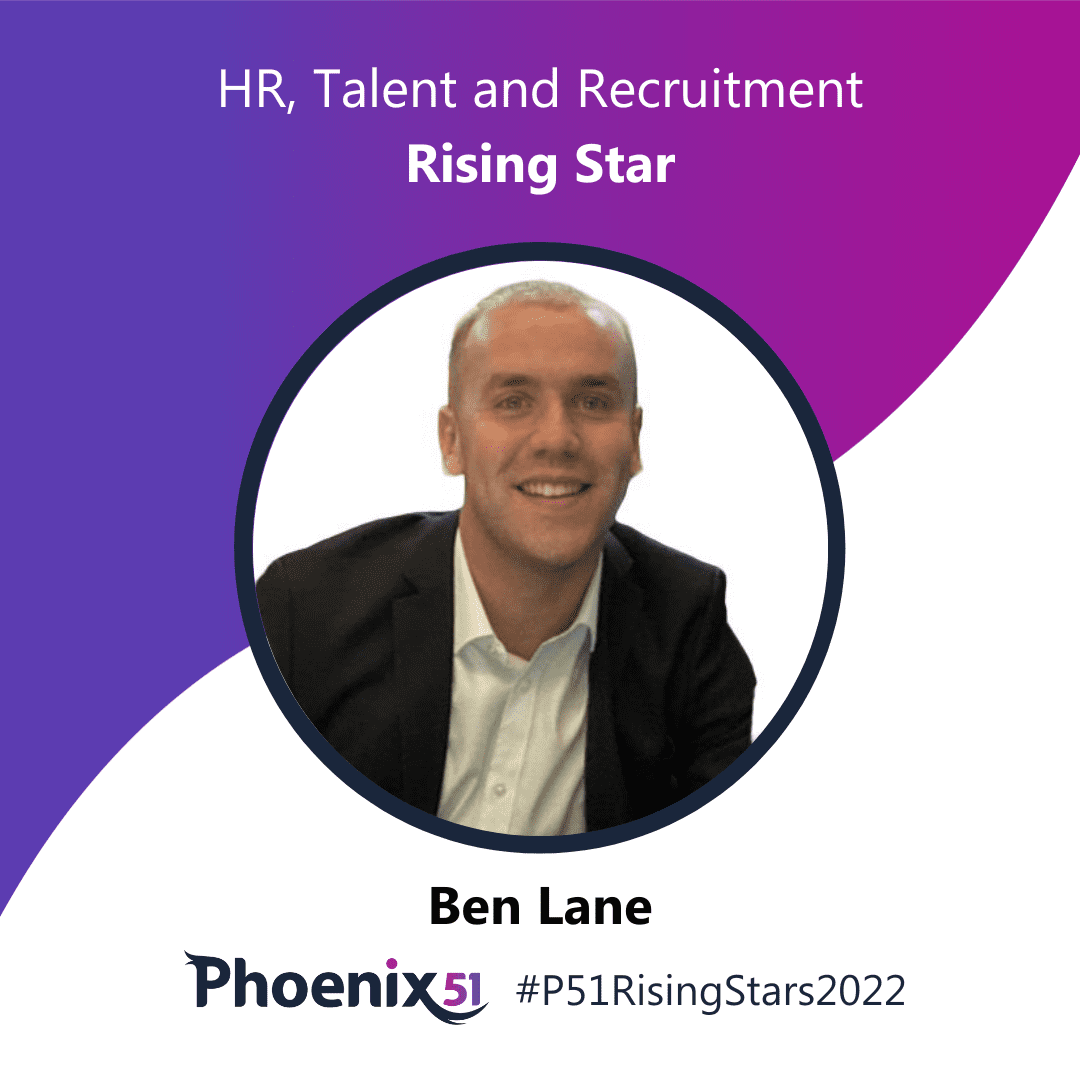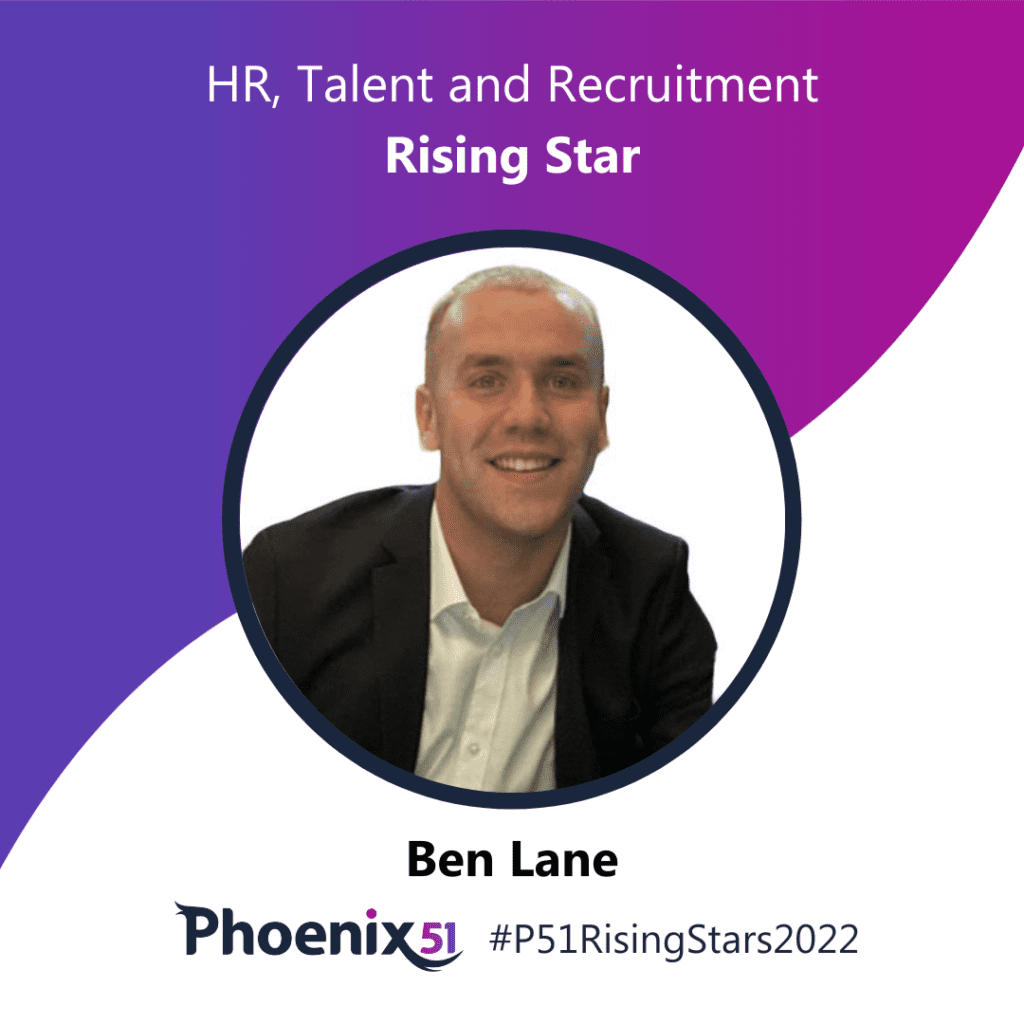 Jasmine Brock – Foxtons
Congratulations to Jasmine Brock (Assoc CIPD) from Foxtons, who has been nominated as a Rising Star in HR, talent management and recruitment! 🌟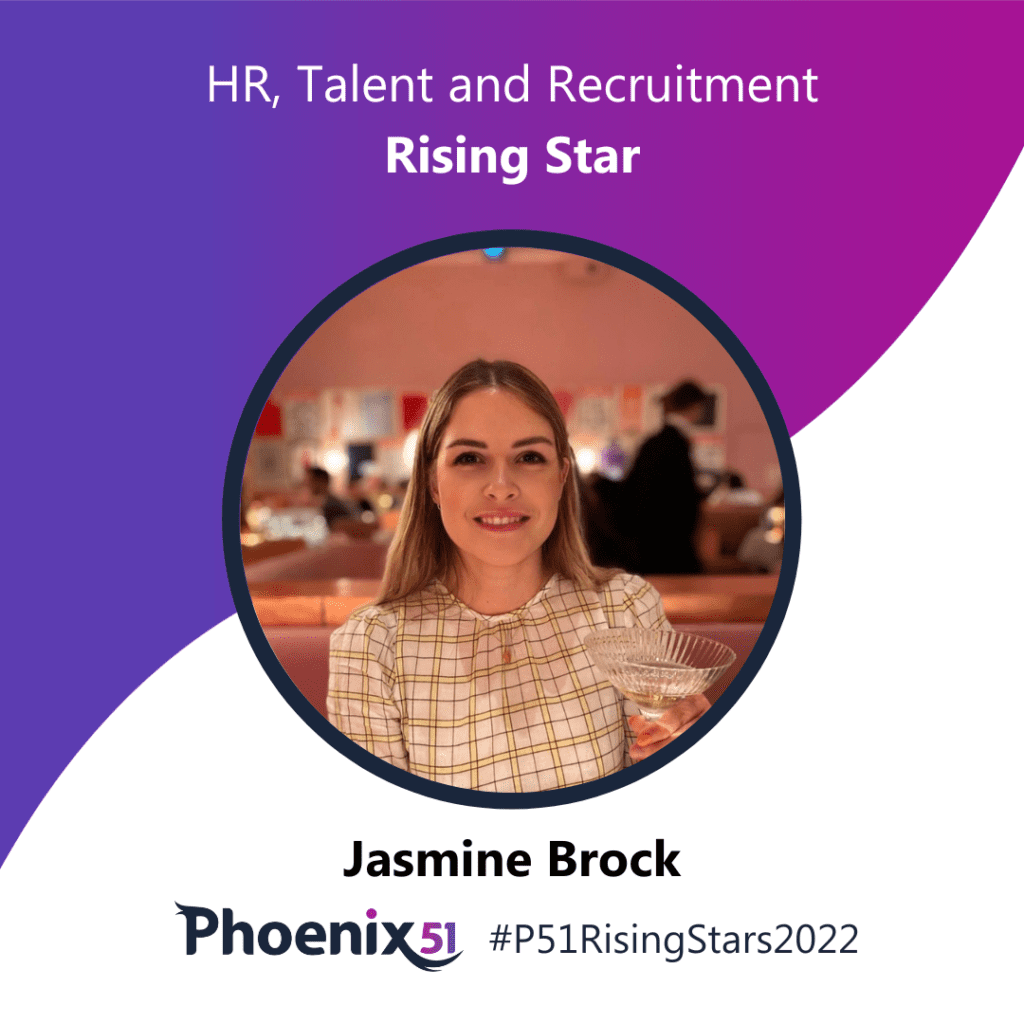 "Being a generalist HR Manager requires a very broad range of capabilities, covering legal knowledge as well as the skills to have difficult conversations. Jasmine is a real expert at both areas; hugely knowledgeable and also has a brilliant way of navigating tricky issues whilst building strong relationships.

"She is committed to making the workplace a better place to be, as well as developing the next wave of HR professionals coming through. Having worked closely with her, I've relied on her throughout the pandemic and would not have got through it without her! She's also very modest and never seeks recognition or reward, just does a brilliant job."

Jasmine, you definitely sound like one to watch!
Carolina Guillen – Hello Fresh
Our next Rising Star in HR, talent management and recruitment is Carolina Guillen from HelloFresh ✨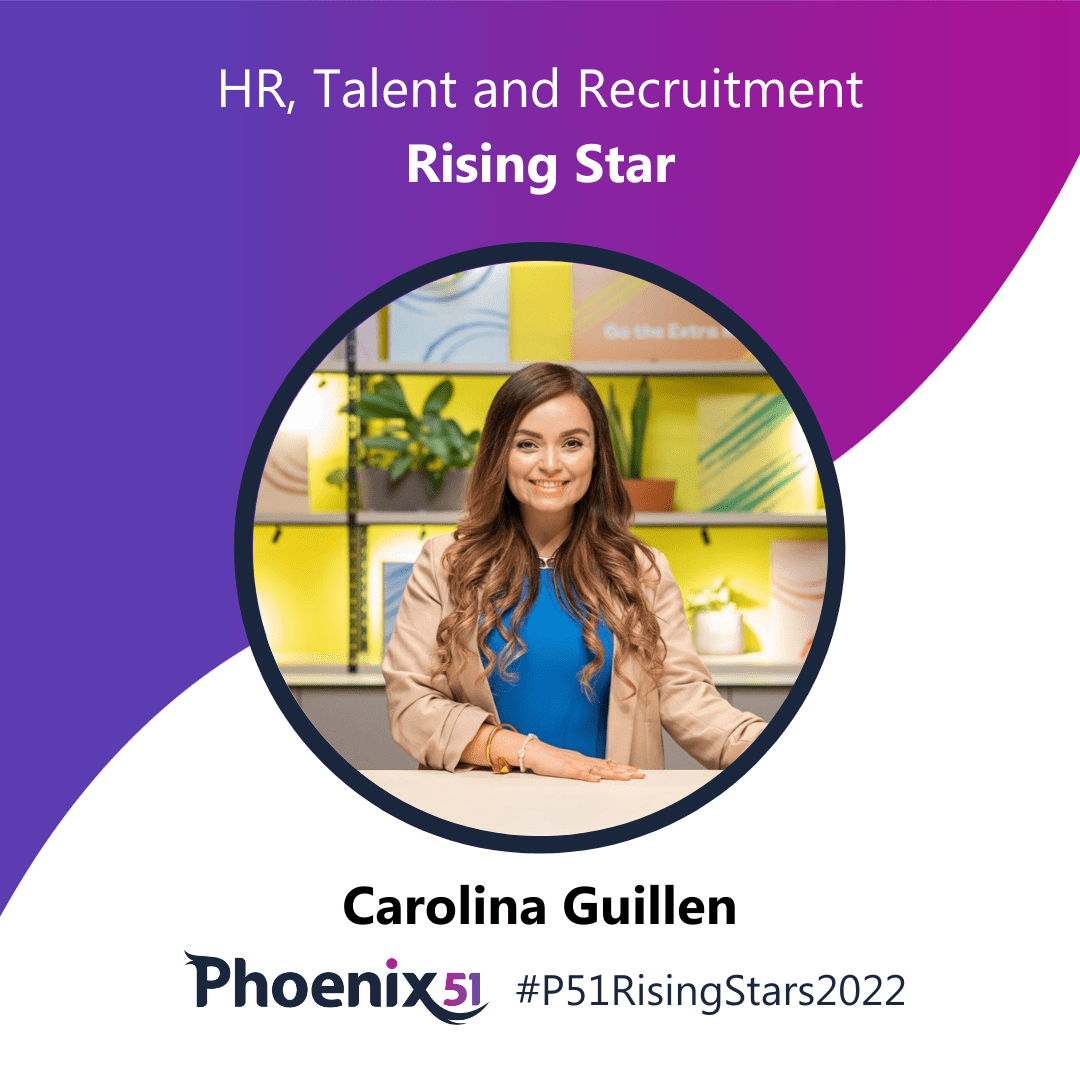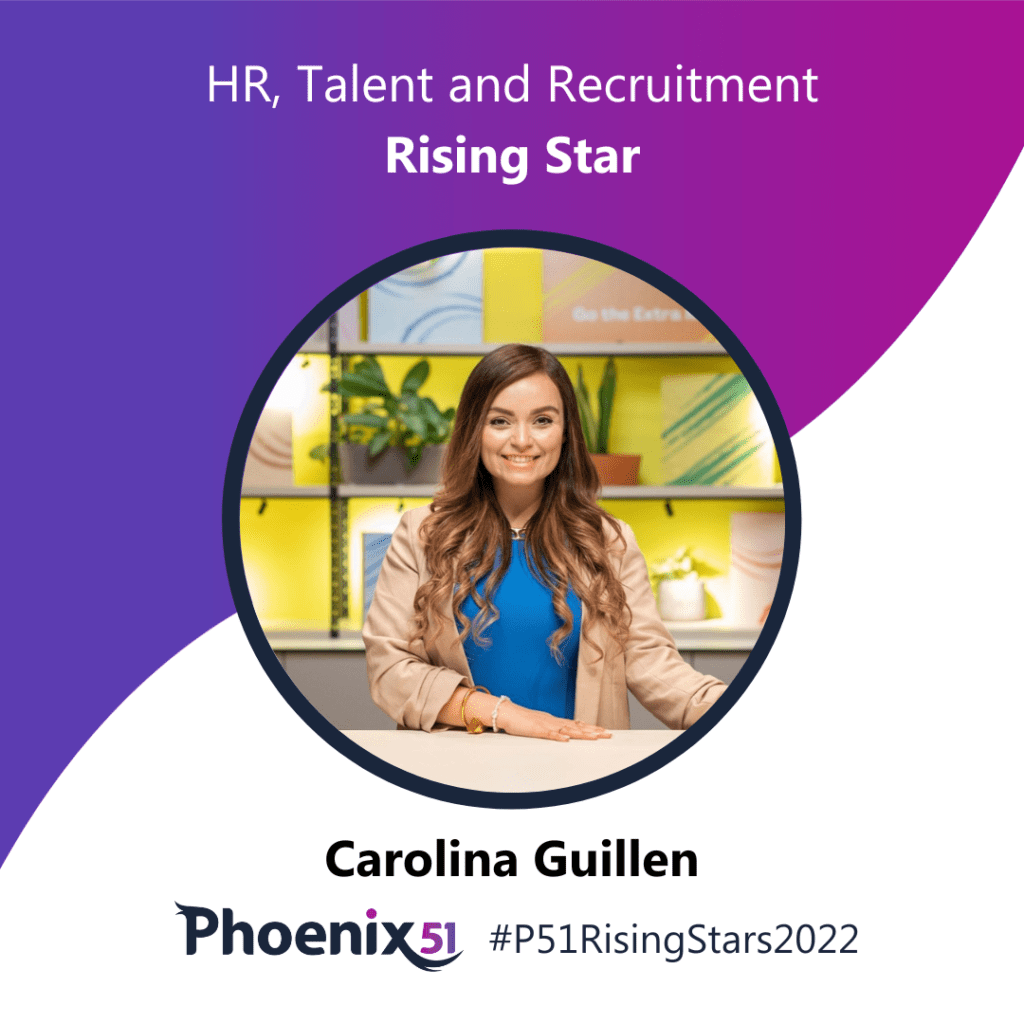 "Caro has been instrumental in HelloFresh Employer Brand. Within a year of joining, she created the EB team which didn't exist. She took our monthly impressions into the millions, launched a brand new career site, launched our talent series video series, launched our social media presence on TikTok, Instagram etc. Led conversations with C-Suite and all-round been a mentor and leader for people within her team, outside her team and the external industry."

Congratulations Carolina! 🌟
Liz Noble – EY
Liz Noble from EY is our next Rising Star in HR, talent management and recruitment 🌟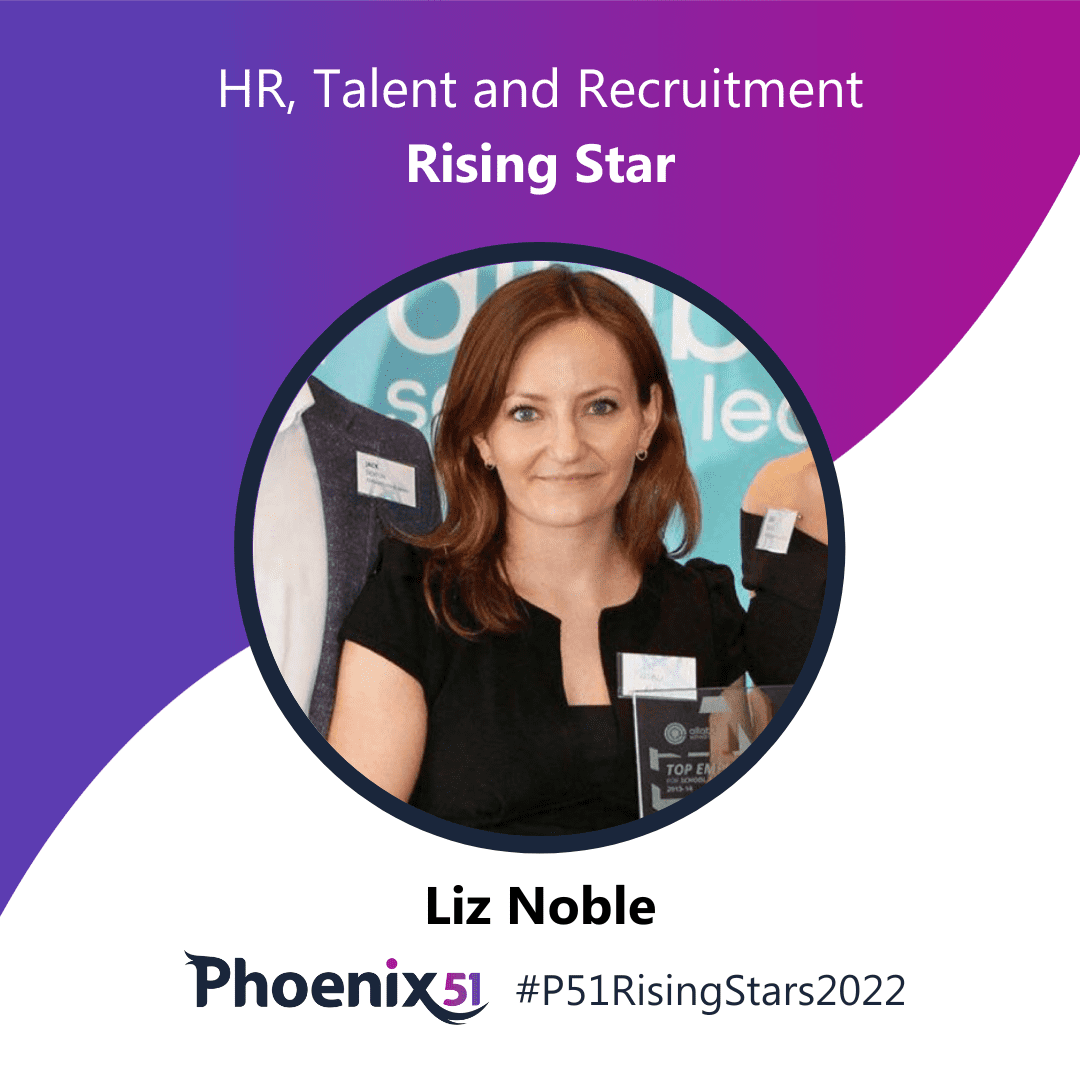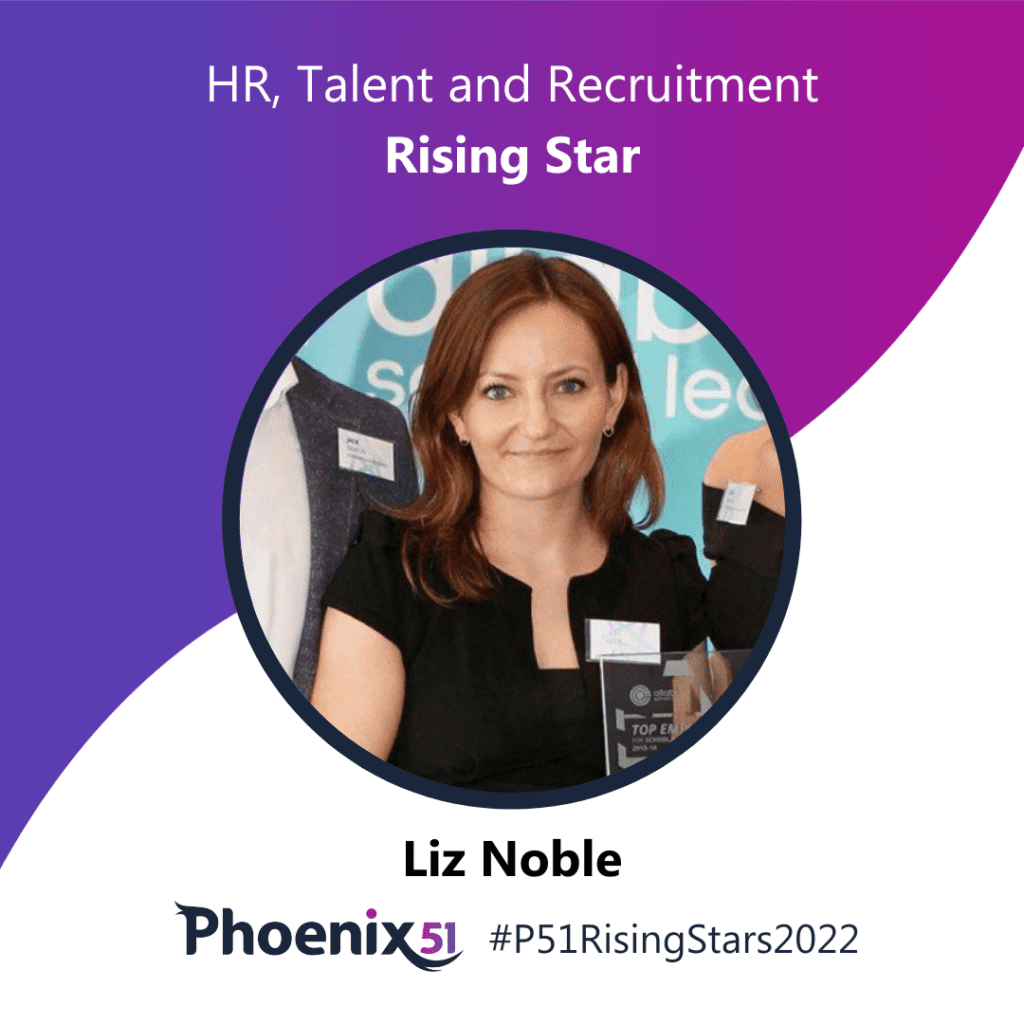 "This year has been a breakthrough year for Liz and her career. She has helped to transform recruitment for one of the world's biggest graduate recruiters. Boldly taking the business with her and daring to remove recruitment barriers for diversity. She took out outdated processes such as assessment centres (at scale) and has rebuilt recruitment with world-leading EY One frictionless recruitment!

"One sitting for students to be assessed with a fully immersive experience. This has not been easy, board meetings, stakeholders, quality pressure, delivering 2500 roles whilst also transforming. Liz is one of the best operations experts and is savvy, spots how to embed and implement at scale and considers all the challenges."

Congratulations Liz! 👏
James Ellis – Redgate Software
Congratulations to James Ellis from Redgate Software who is our next Rising Star in HR, Talent and Recruitment 🌟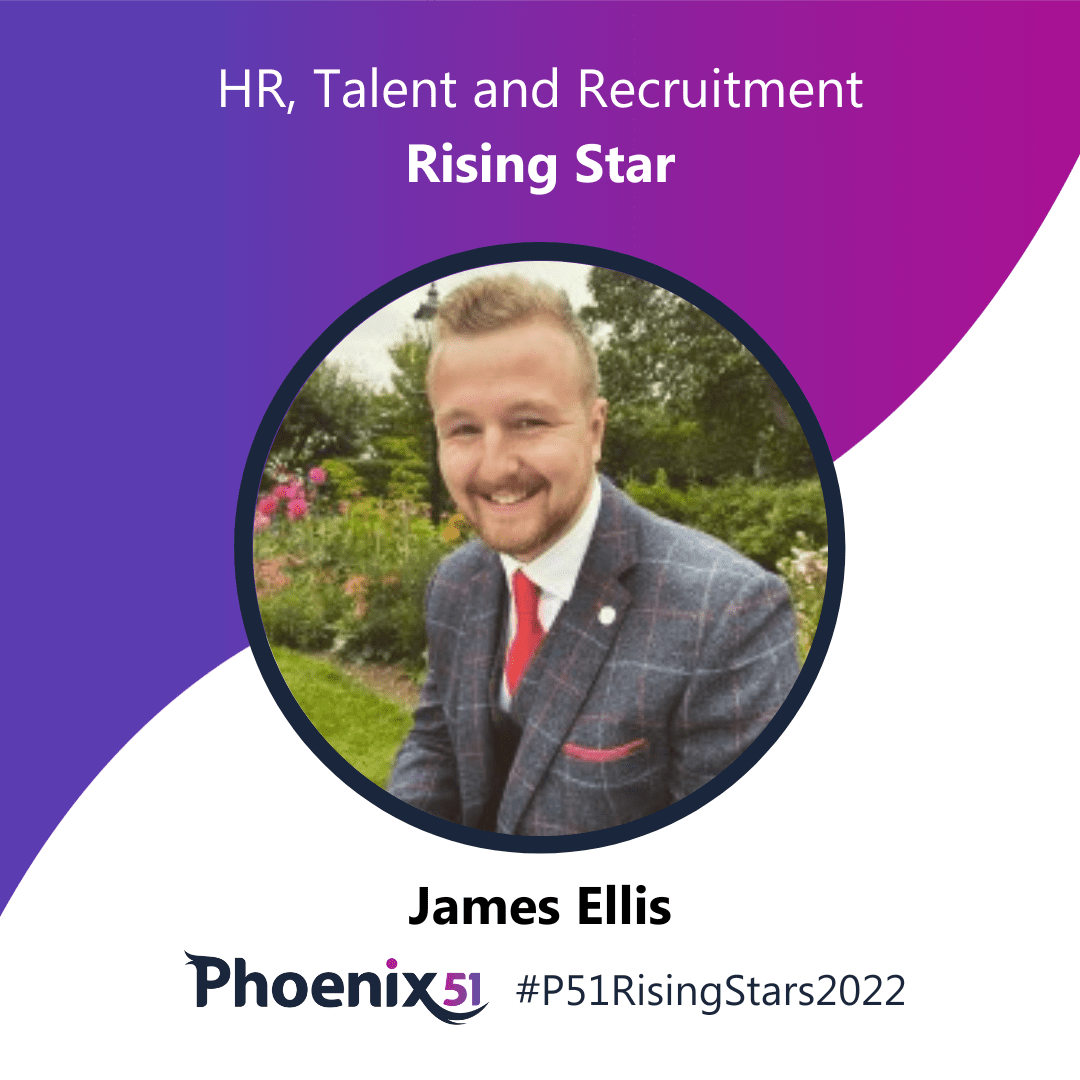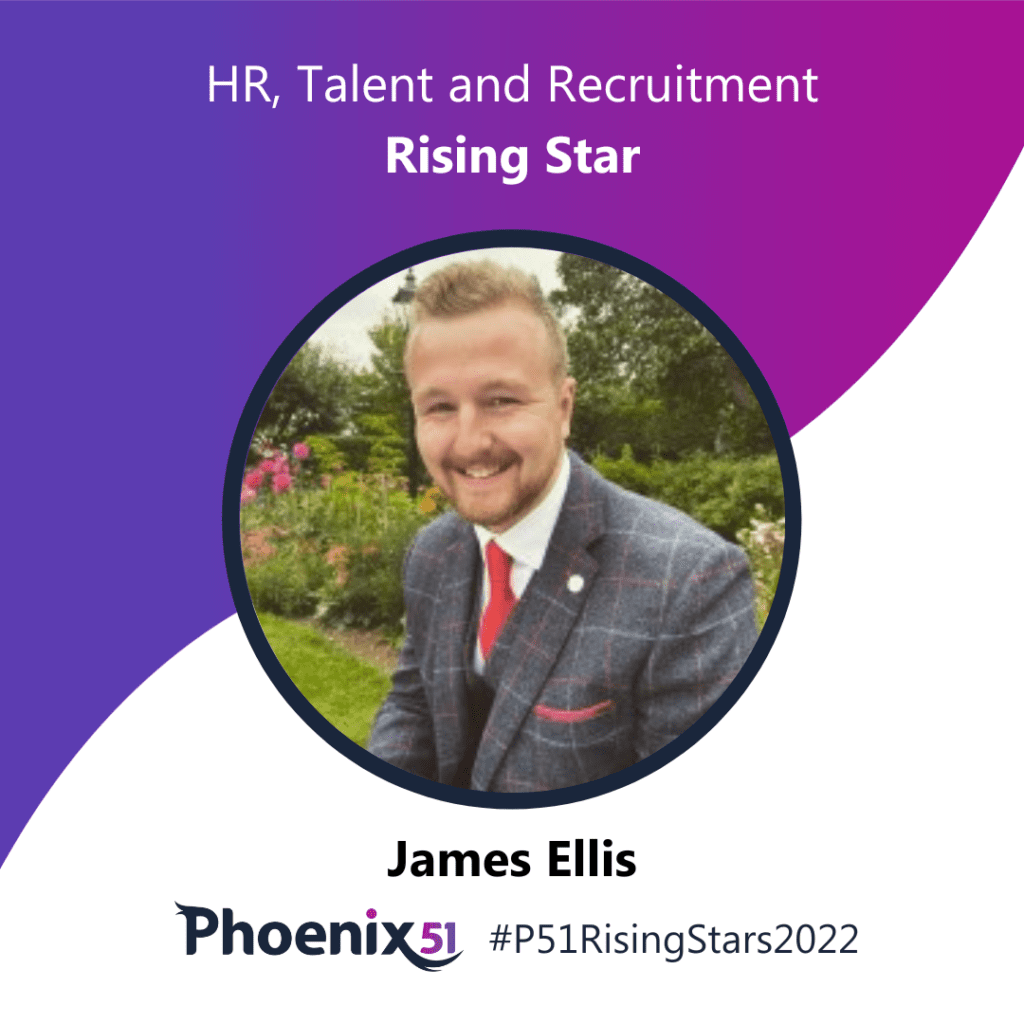 "James went from BDR to Enterprise Account Executive in record time, doing multi-million-pound deals, focusing on big strategic initiatives across the UK with the FTSE 100"

Great work James! 👏
Melanie Pellerine – Rangle
Our next Rising Star in HR, talent management and recruitment is Melanie Pellerine from Rangle.io ✨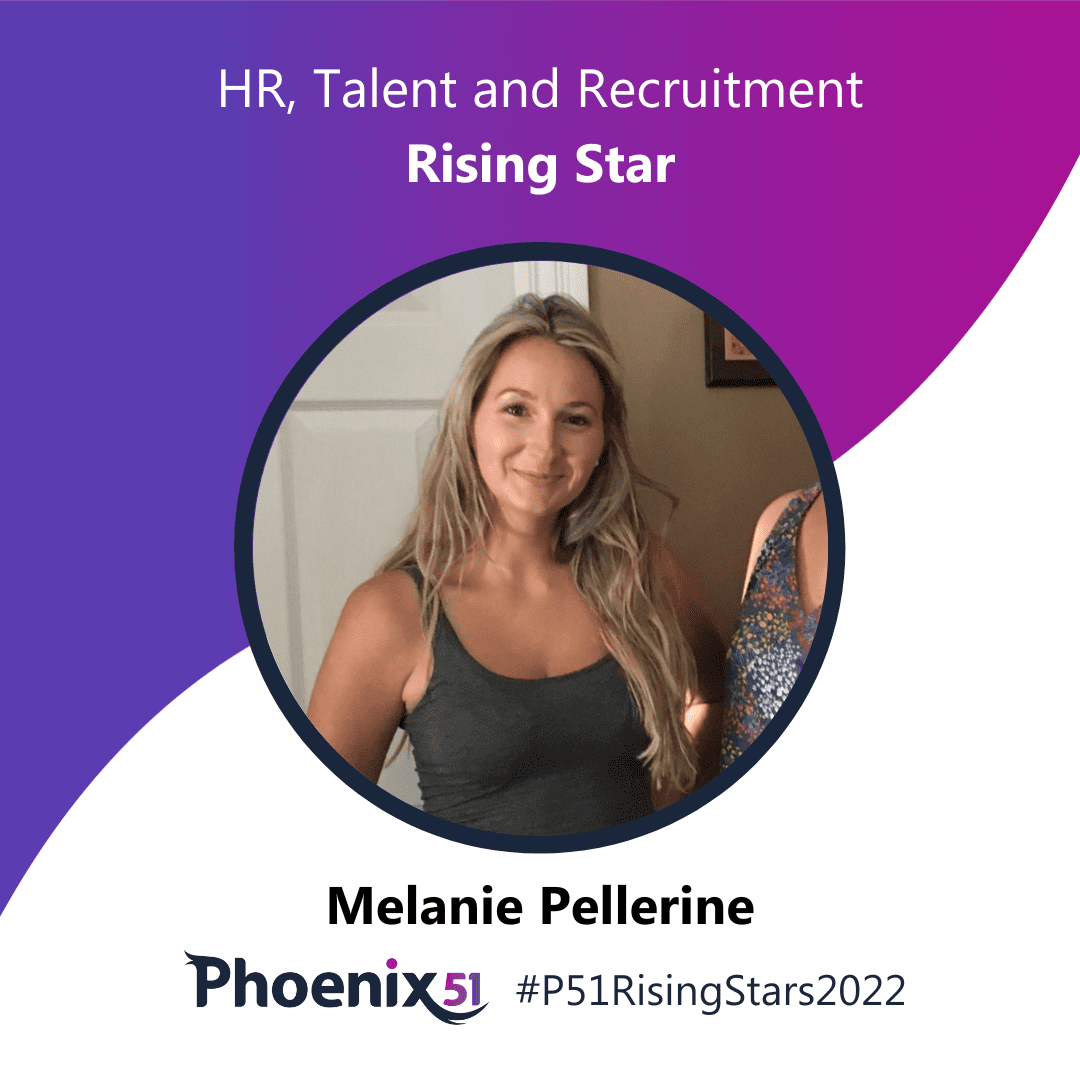 "Melanie continues to provide exceptional TA support to all of our hiring managers. She has a deep commitment to helping them identify talent, and assets our managers in learning new skills to support an equitable recruitment process."

Congratulations Melanie! 🌟
Heather Saunders – Phoenix51
It's our very own Heather Saunders 🌟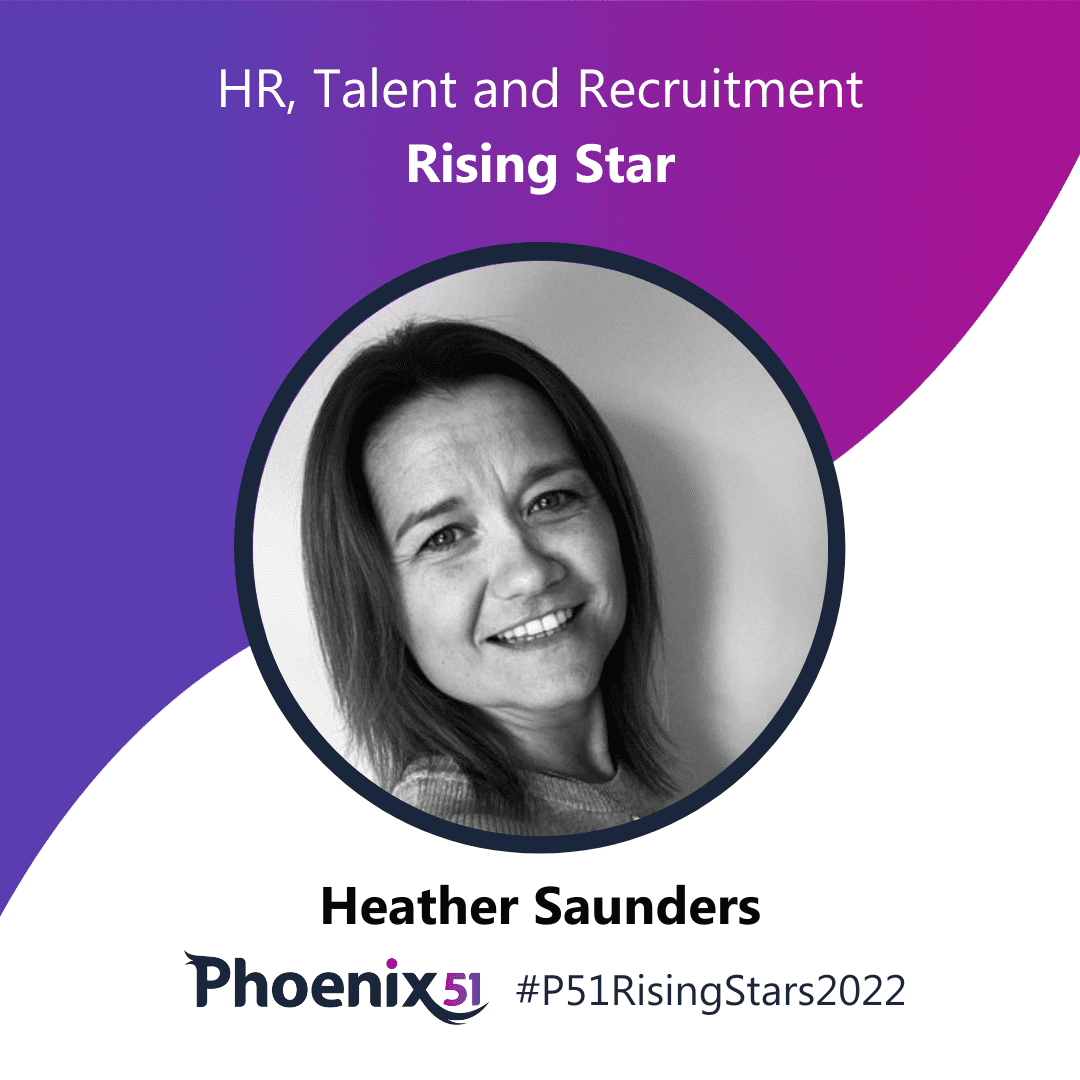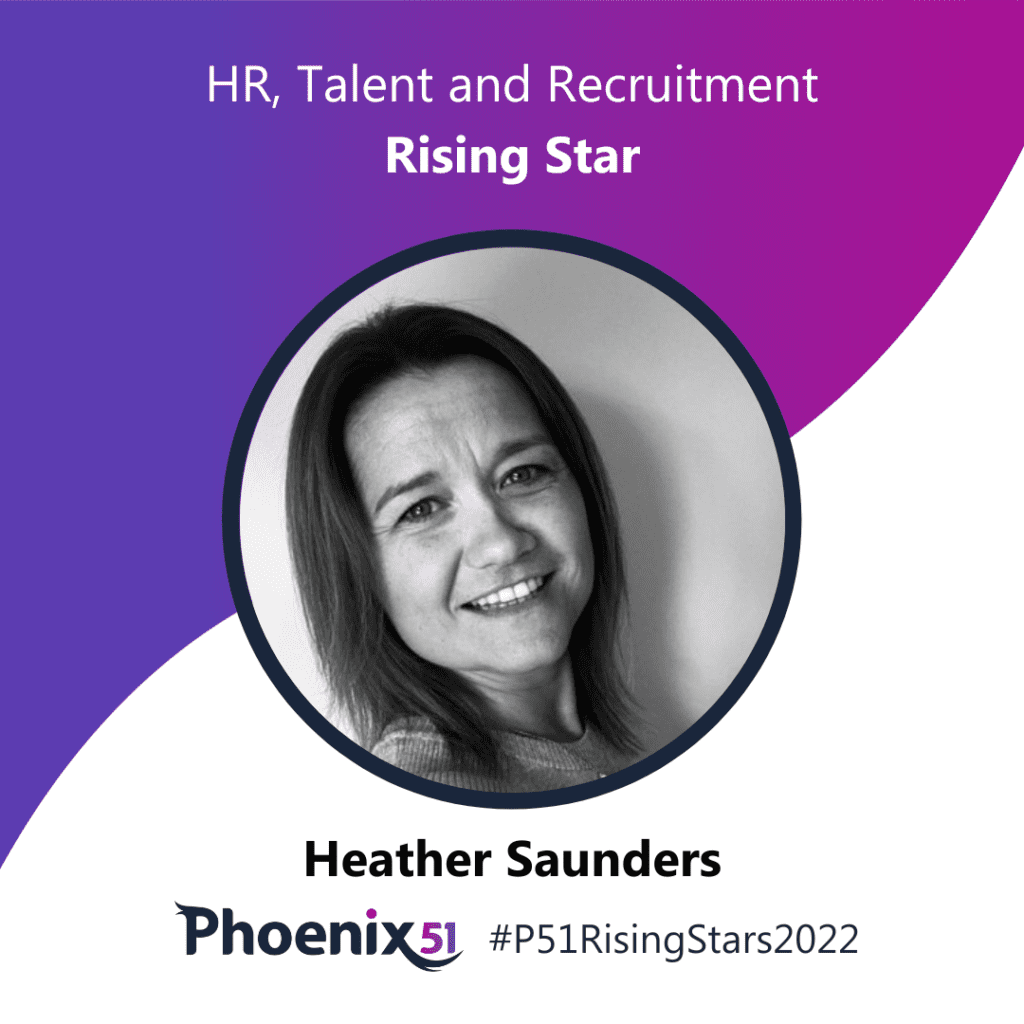 "Heather rises to all occasions, always takes new things on and has seamlessly grown from supporting the business internally to supporting complex multifaceted projects to enterprise clients, whilst still doing the day job!"

Congratulations Heather! 🌟
Emily James – BP
Next up in our Rising Stars of HR, talent and recruitment is Emily James from bp 🌟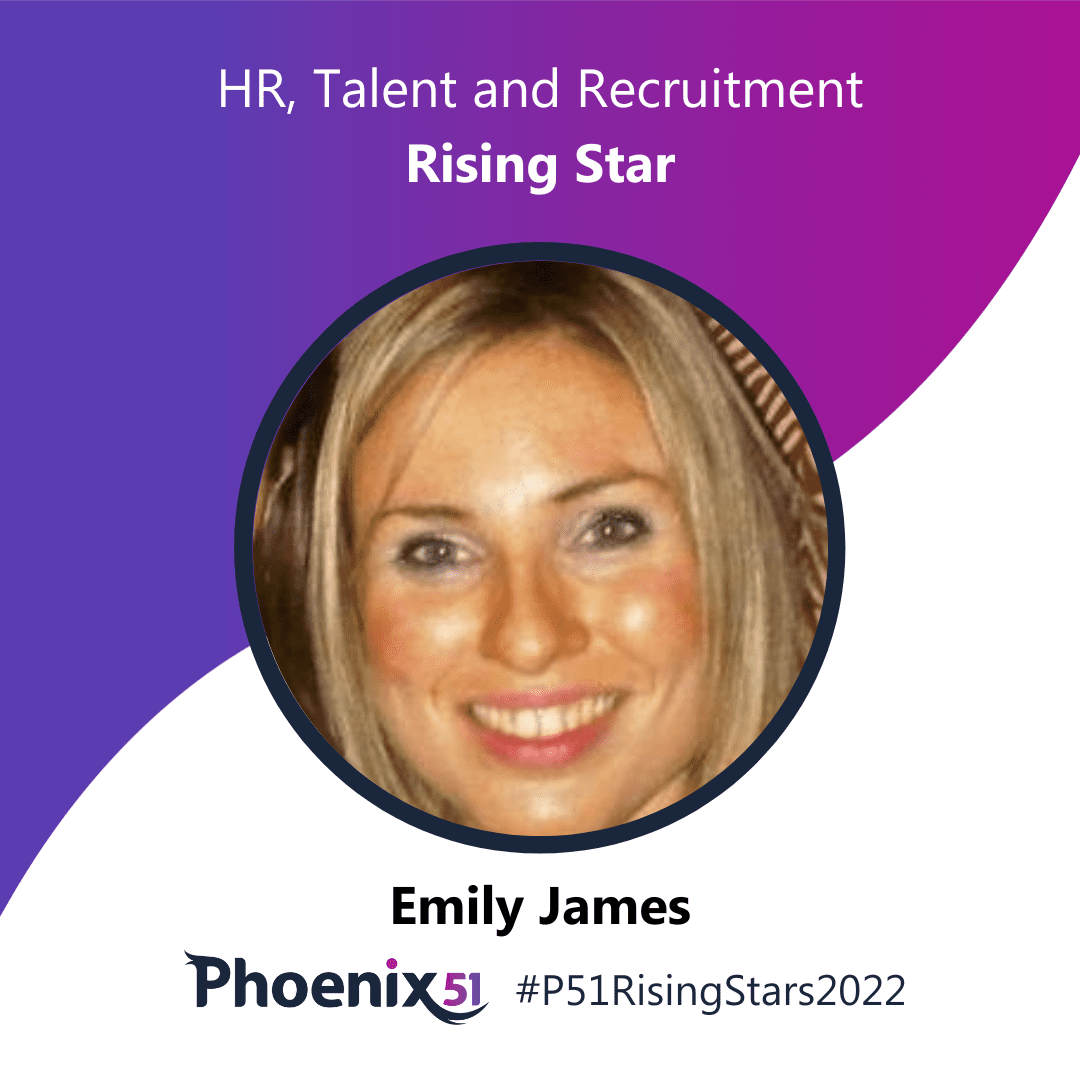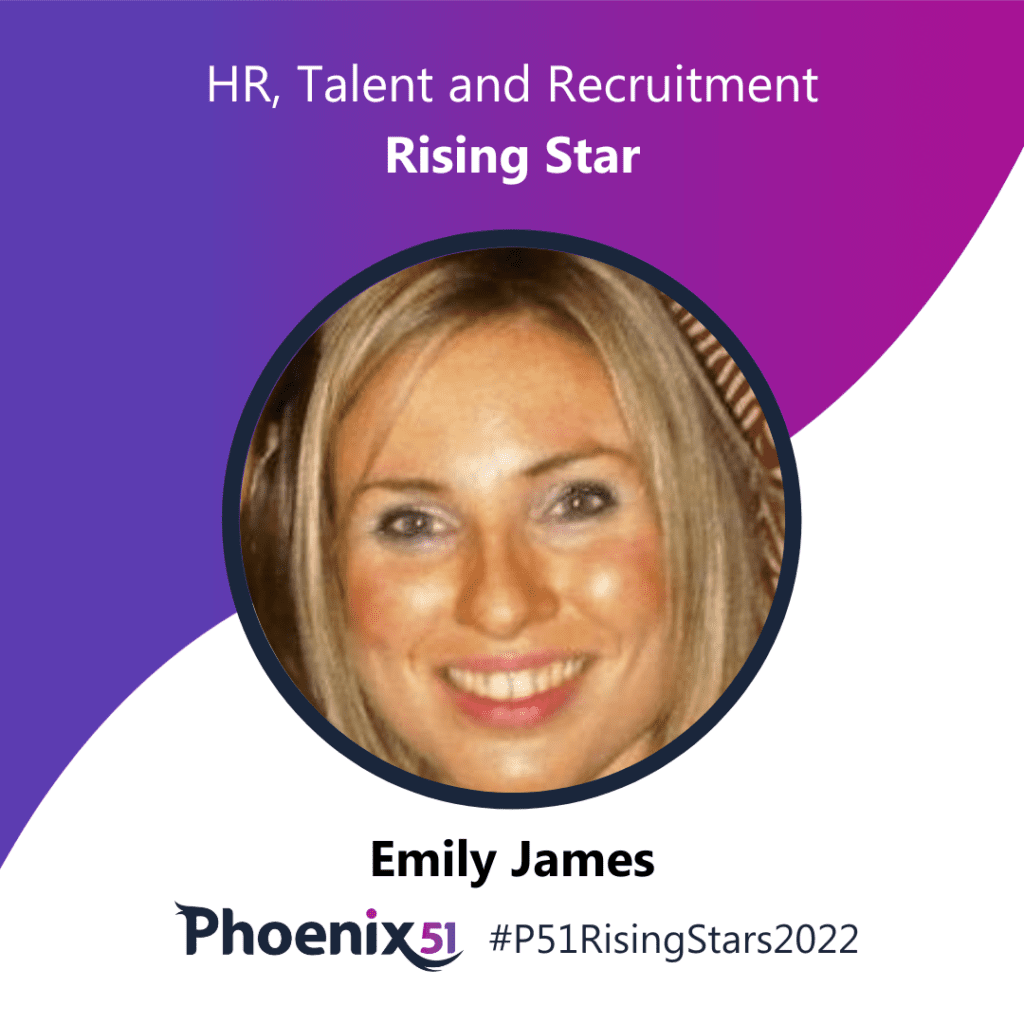 "Emily manages the external workforce at BP. She's all about innovation, drives change and is so good to deal with as a strategic supplier."

Congratulations Emily! 👏
Diana Bosinceanu – DCV Recruitment
Congratulations to Diana Bosinceanu Senior Recruitment Consultant (IT) 💼 at DCV Global Recruitment who has been nominated as a Rising Star in HR, talent management and recruitment!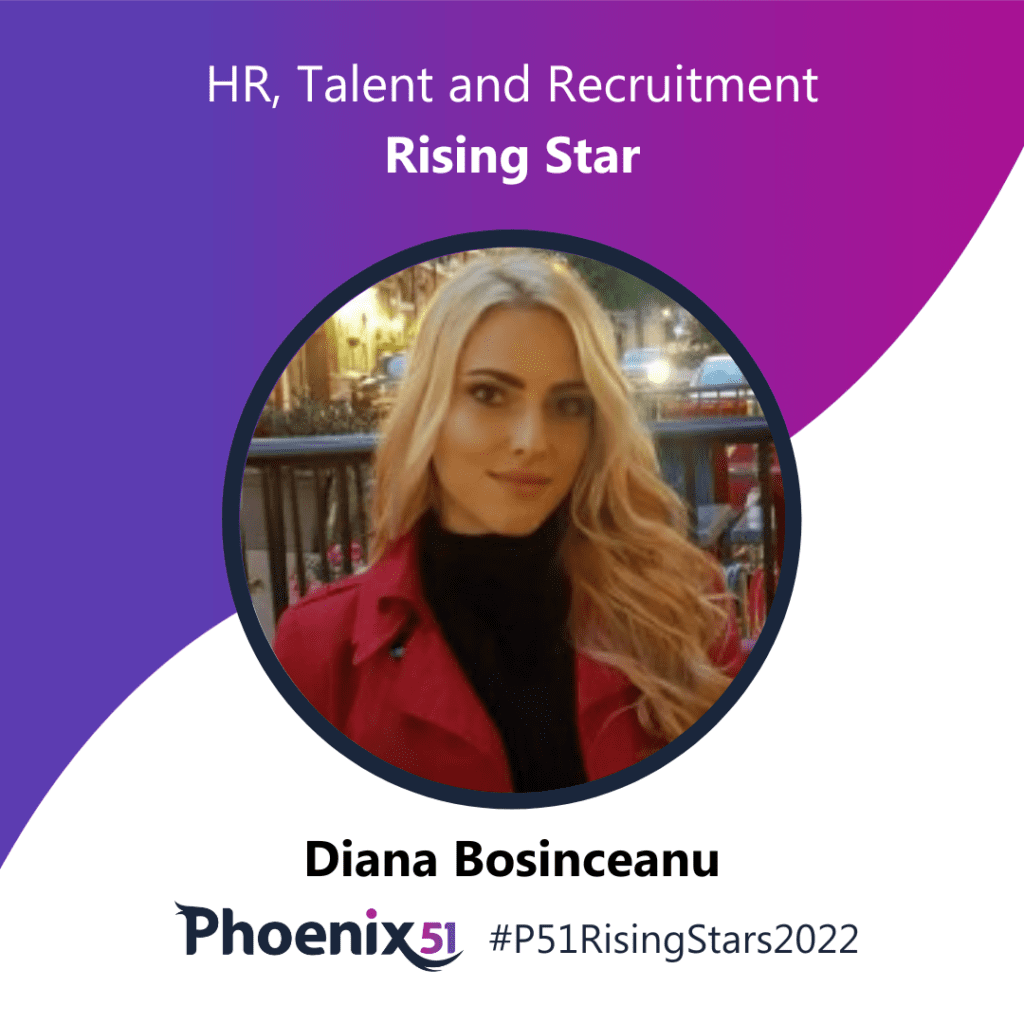 "A creative and admirable consultant and effective trainer. Although she has only been in recruitment for the last 12 months, she has come a long way within the IT recruitment field."

Congratulations Diana! 👏
Maurice Benz – Novartis
We're celebrating Maurice Benz, CCWP from Novartis as a Rising Star in HR, talent and recruitment 🌟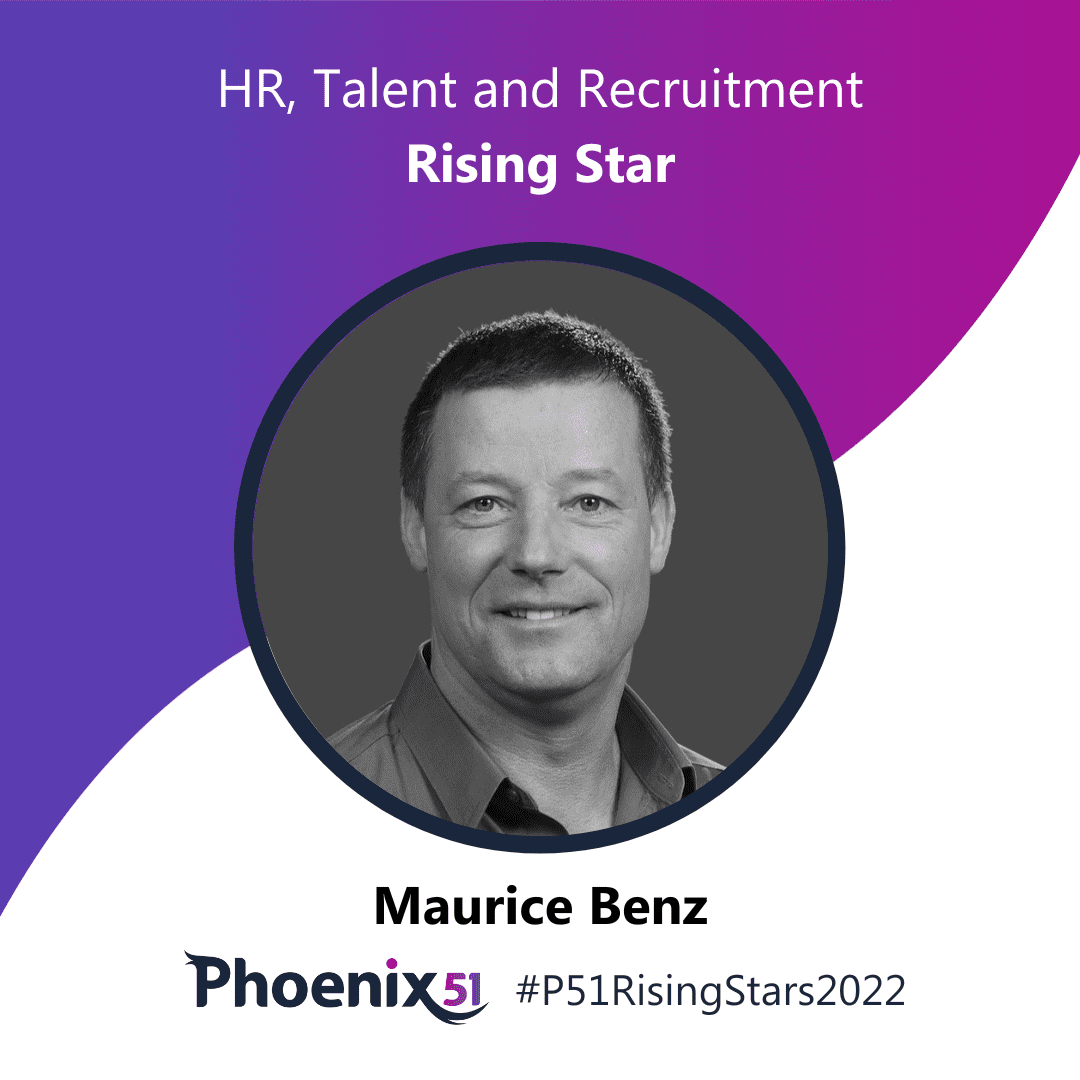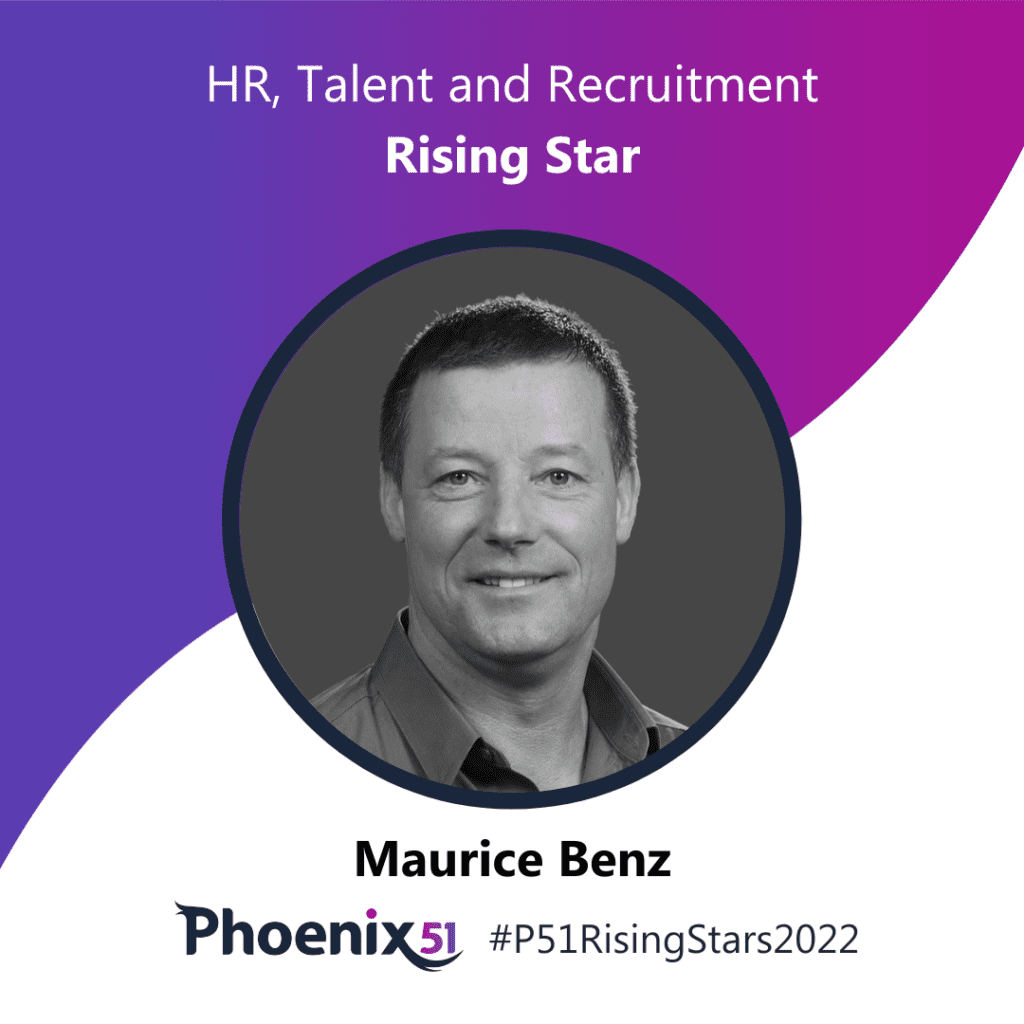 "Maurice is responsible for driving transformation at Novartis. He's open to change and delivering amazing results."

Congratulations Maurice! 👏
Emma Campbell -Smith – Lumen
Congratulations to Rising Star Emma Campbell-Smith from Lumen Technologies 🌟
"Emma has demonstrated a passion for developing our people at Lumen since she joined our team 4 years ago. In particular, she has played a critical role in leading our apprenticeship and employee onboarding programmes as well playing a key role in supporting the success of our employee resource groups."

Nice work Emma!
Russell Auger – Aventi
Meet our next Rising Star in HR, talent and recruitment, Russell Auger from Aventi Global Limited 🌟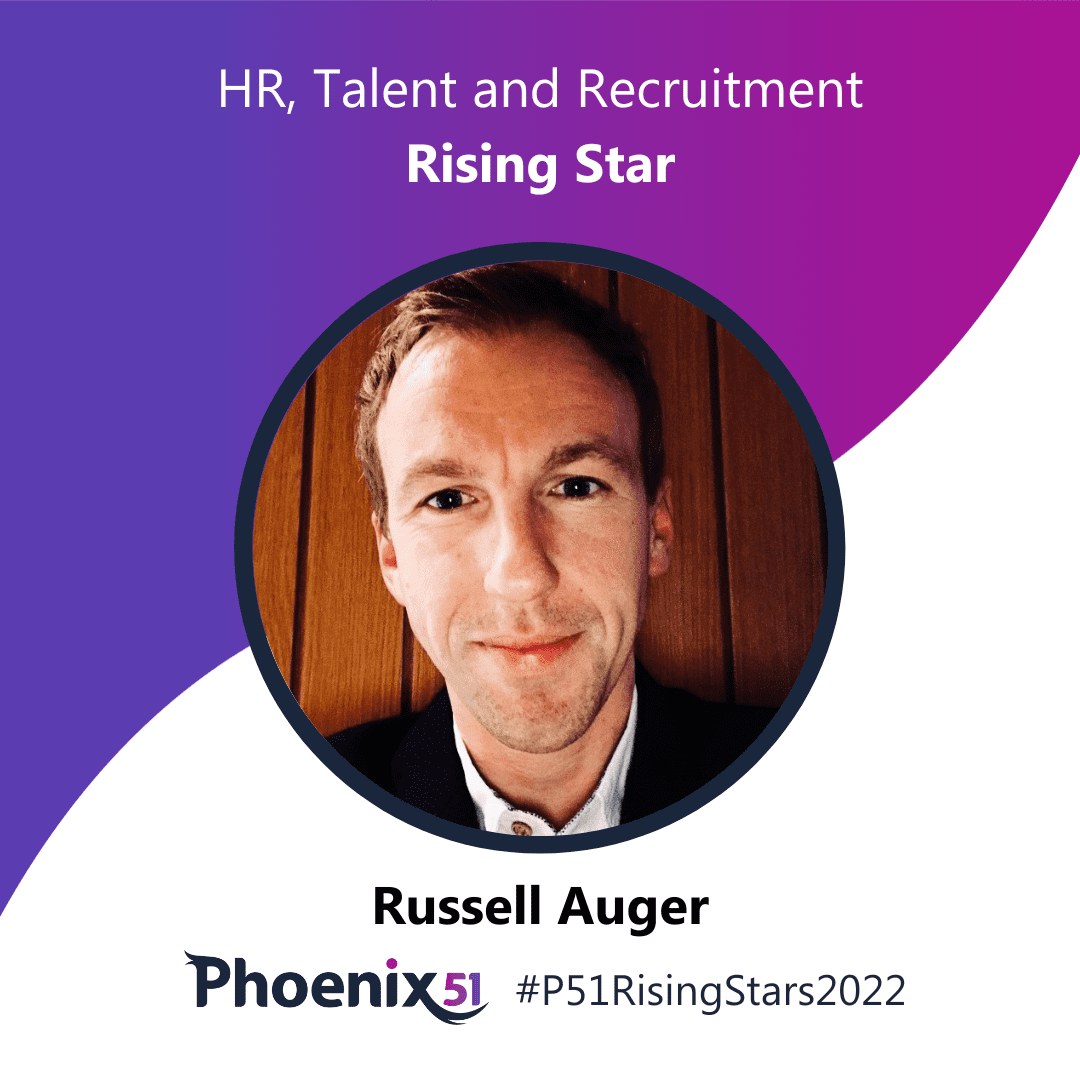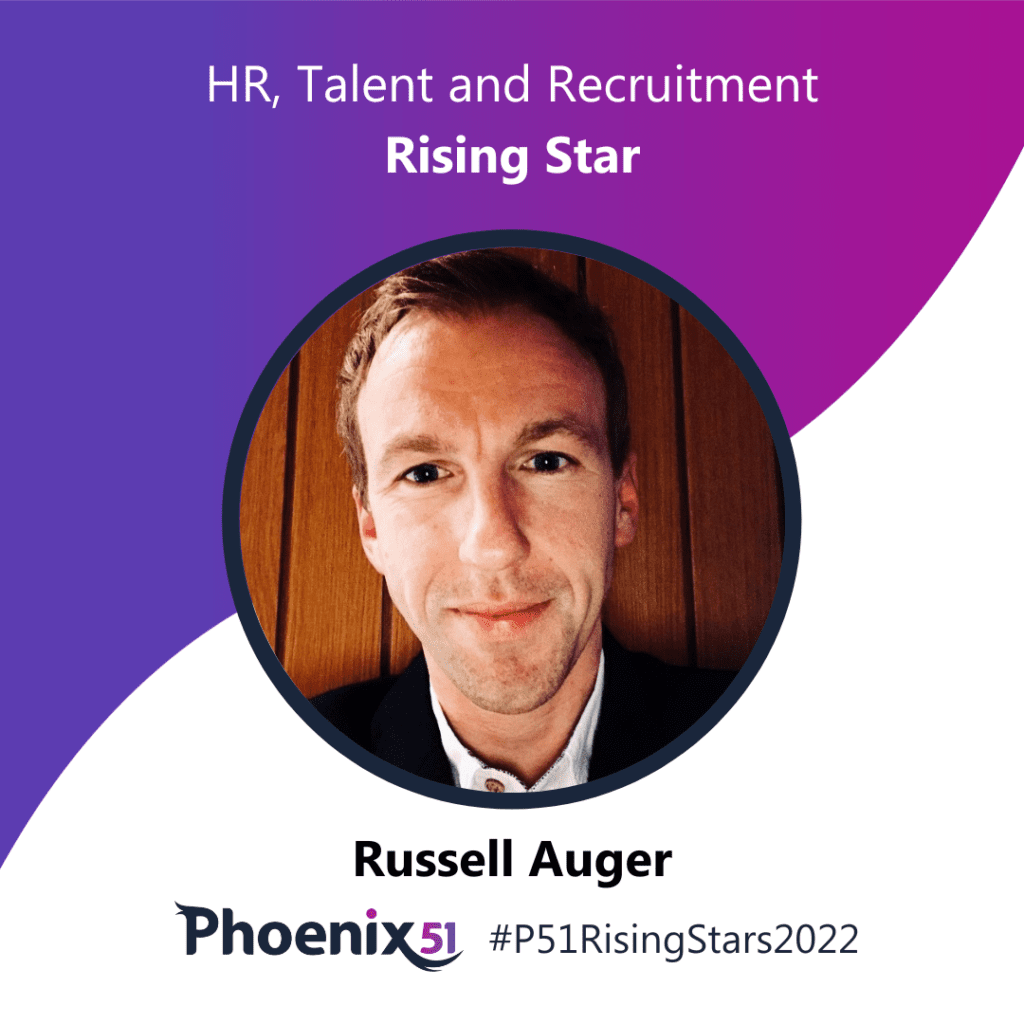 "Russell juggles multiple external projects with large complex global clients. He's calm, polite and measured and provides massive value to our customers"

Congratulations Russell!
Lauren Pratley – Nash Squared
Congratulations to our next Rising Star in HR, talent and recruitment, Lauren Pratley from Nash Squared 🌟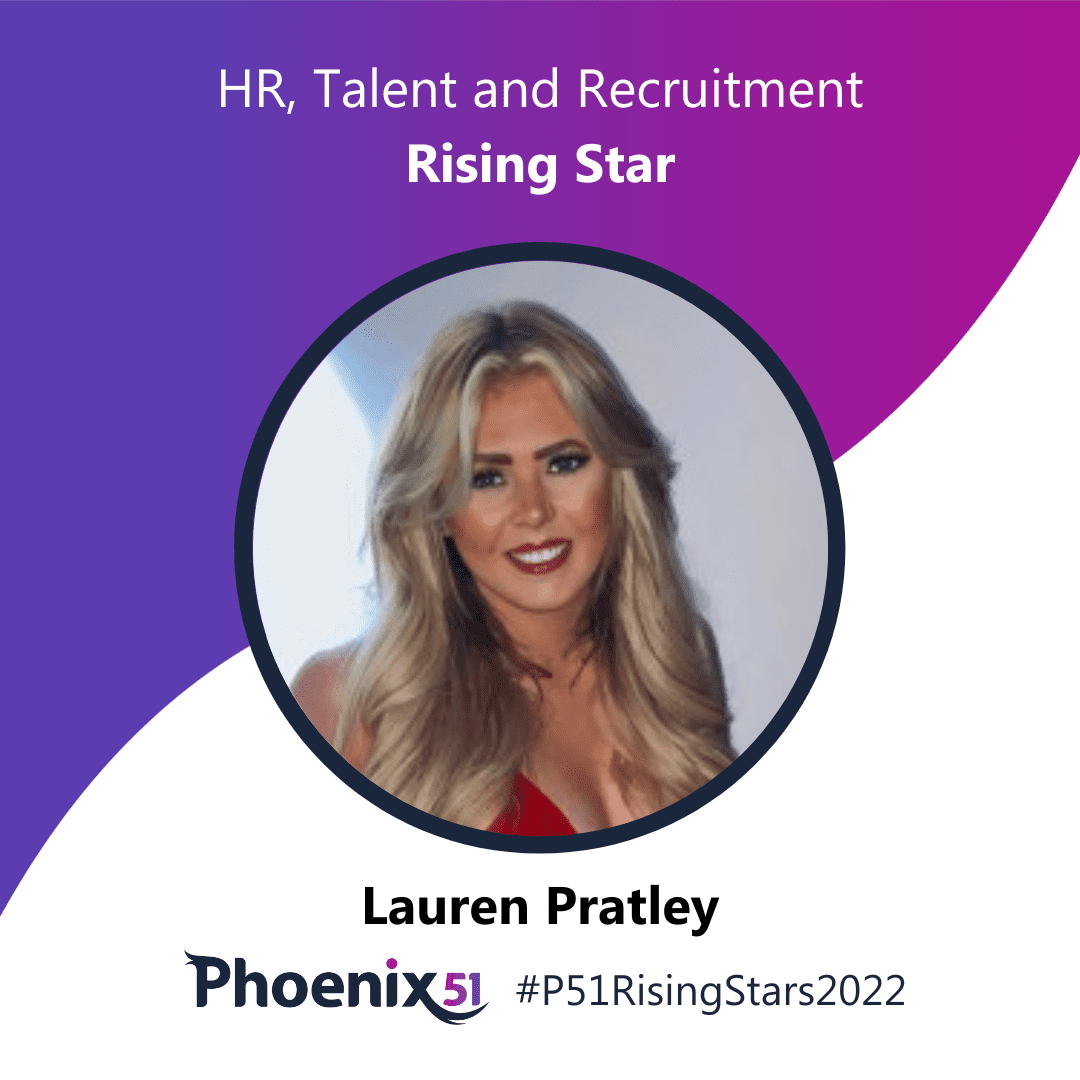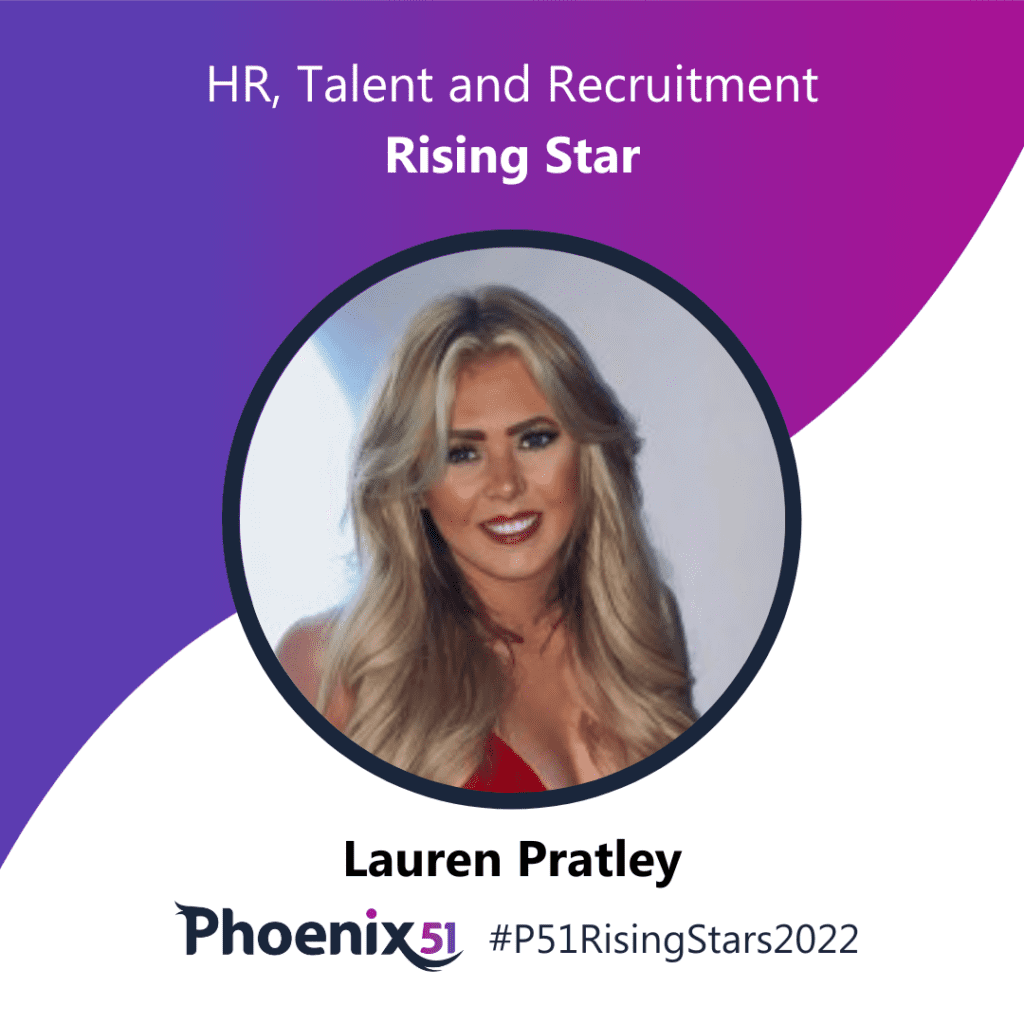 "Lauren transitioned to an inhouse TA role with me and in less than a year was promoted to our Group Talent Acquisition Manager – she has worked to ensure we are hiring quality talent, she has launched and successfully delivered outstanding results from a new employer brand campaign and hired and developed in her team. She is very early in career and she demonstrates every day her capability. I definitely see Lauren in a senior TA role in the future."

You definitely sound like one to watch Lauren 👏
Rebecca McGovern – Mediacom
Rebecca McGovern (Assoc CIPD) is our next Rising Star in HR, talent and recruitment. Here's what her nominee shared about her: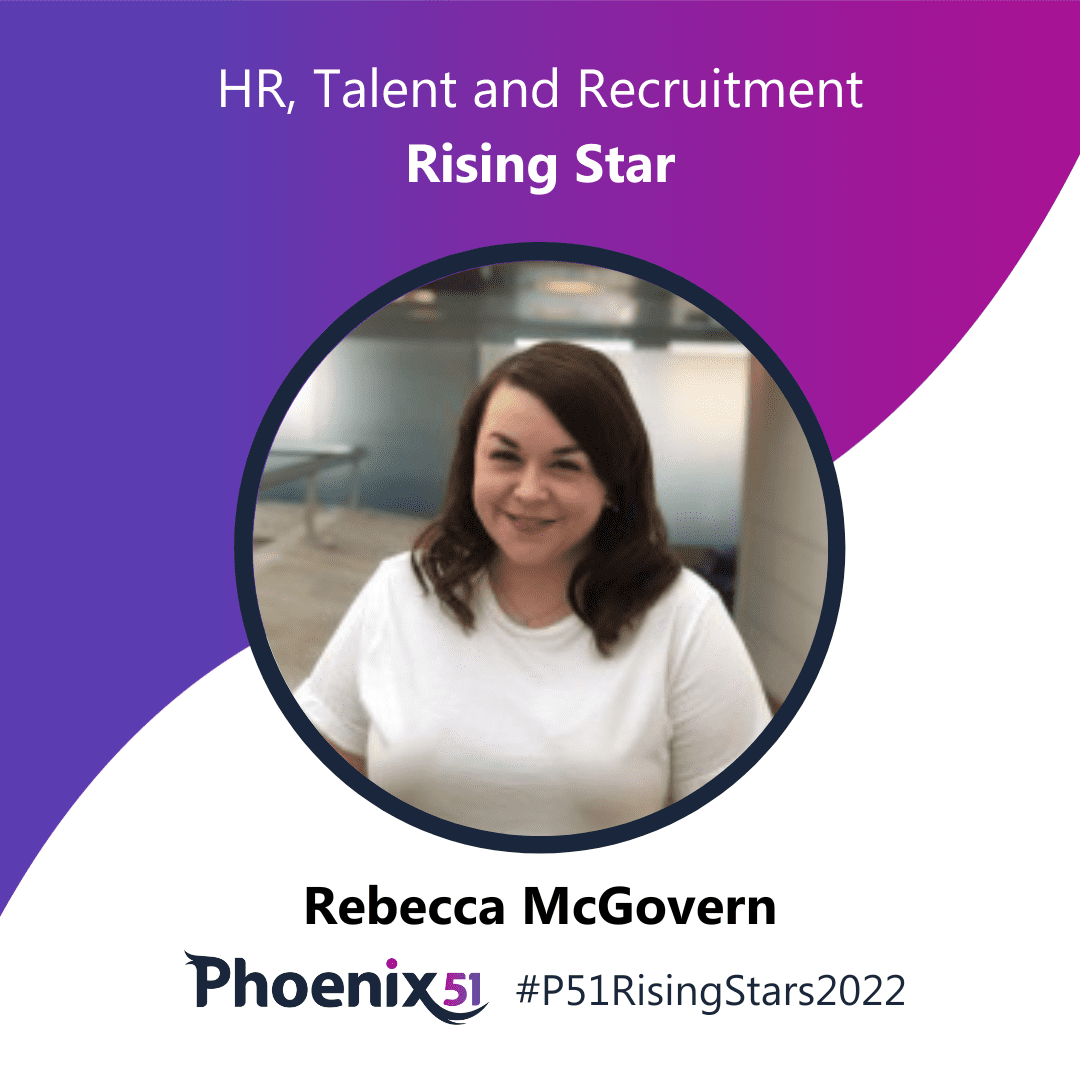 Shannon Binalay – ImproveWell
we have one more Rising Star in HR, talent and recruitment for you to meet, and it's Shannon Binalay from ImproveWell LTD.
"Shannon has become the heartbeat of our marketing function and picks up new skills every week."

Congratulations Shannon 🌟