Read our latest whitepaper about how to run an effective virtual assessment centre.
Did you know that unstructured interviews and assessments give you a less than a 50% chance of making the correct hiring decisions?
Our latest whitepaper has all the tools you need to design, plan and run a virtual assessment centre and it's full of practical advice that you can start using right now:
What is predictive validity and how does your current recruitment processes compare with an assessment centre?
Why analysis, competencies and psychometrics can help to ensure you hire the right people
The tech stack you need for a successful virtual assessment
Our expert team of in-house business psychologists and recruitment experts have developed this whitepaper based on research, science and our own metrics. Not only will this help you make better hiring decisions, but you'll give candidates an equal chance of success and stop wasting talent.
Download the whitepaper: How to design, plan and run a successful virtual assessment centre.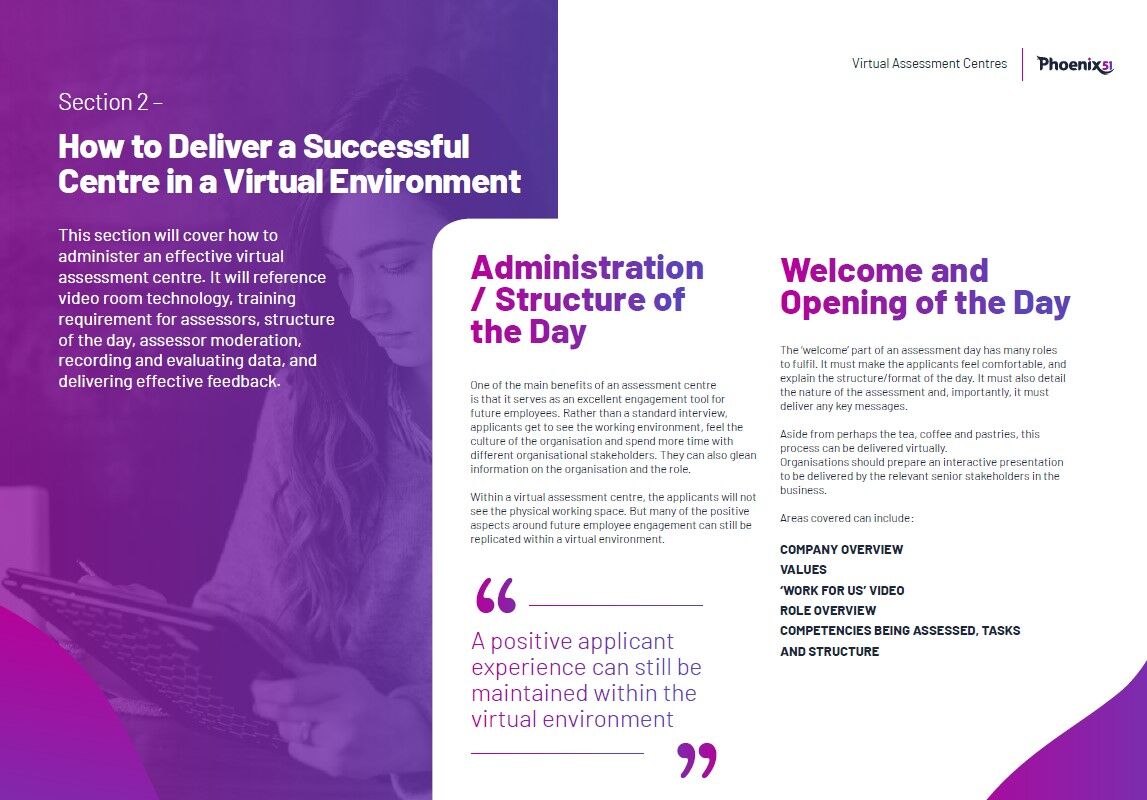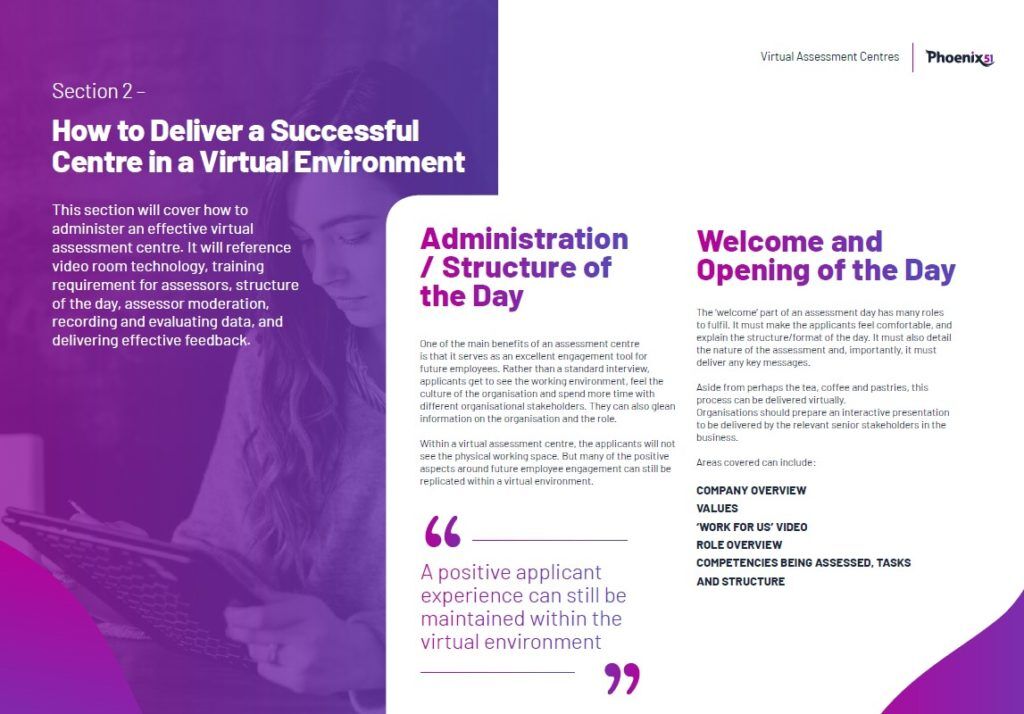 We hope you find this useful. Our state-of-the-art talent assessment platform is designed to help your business make data-driven decisions along the entire employee journey, so get in touch if you need support with this.